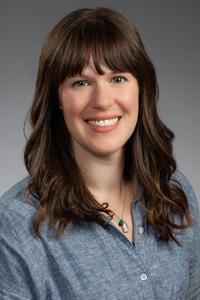 Nicole Shapiro, APNP
Obstetrics And Gynecology
---
Gender: Female
Languages Spoken:
About Nicole Shapiro, APNP
Education
Med School College
University of Illinois at Chicago, College of Nursing, Chicago, IL
Board Certifications
Midwifery


American Midwifery Certification Board
Biography
Nicole Shapiro, APNP. is accepting patients of all ages at the 
DeForest-Windsor Clinic
. To schedule an appointment with Nicole, simply give us a call at 
(608) 417-3300
---
About This Provider
"I strive to create a relationship of mutual trust with my patients so we can work together to achieve their health goals." 
Medical Philosophy 
Nicole believes in honoring women's choices and self-determination. She wants her patients to feel empowered to be active participants in their care plan. Nicole has a calm, gentle and attentive presence with her patients. Open communication is a fundamental approach for Nicole to provide excellent clinical care. 
Medical Interests
Due to Nicole's training as a nurse midwife, she approaches women's health from a midwifery philosophy. She has a background in natural and alternative treatment options for both obstetrical and gynecological care. But she looks forward to caring for women seeking any form of OB/GYN care, as well as women during any point of their reproductive life cycle. 
Personal Interests
In Nicole's free time, she enjoys gardening, cooking and being outdoors with her family.