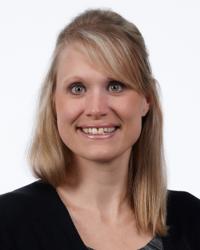 Accepting New Patients
UnityPoint Provider
Gender: Female
Languages Spoken:
Office Hours
Sun: Closed
Mon - Thu: 8:00AM - 5:00PM
Fri: 8:00AM - 4:00PM
Sat: Closed
About Nicole Russler, ARNP
Education
Med School College
Walden University

Internship

Clinical Rotations at Independence, Postville, West Union, and Charles City
Board Certifications
American Academy of Nurse Practitioners
Biography
Why did you become a provider? 
To make a positive difference in the lives of others. Taking the time to truly listen and care for patients is of great importance to me.
What is your medical philosophy? 
My medical philosophy is to build healthy, strong patient relationships leading to competent and compassionate care for all patients. By building patient relationships, this allows the patient to trust their provider and leads to enhanced patient satisfaction and health outcomes. Communication and collaboration while providing patient-centered care are part of my framework that leads to the ethical health care I will provide.
What type of care are you most passionate about? 
Health promotion, disease management and prevention. 
Why did you choose your specialty? 
I love working with the adult population and working to manage their diseases. I feel I can make a difference in enhancing compliance, thus increasing patient outcomes. 
What qualities best describe the care you provide your patients?
Patient-centered, safe, high-quality, and honest.
What motivates you each day? 
The drive to be a better provider – to take the extra time to make a difference in a patient's day. Celebrate the rewards and work on the problems together as a team.  
What is the most important thing patients should know about you and your practice?
I am very compassionate and love what I do. I will take the time to make sure all patients and their families understand what is going on before they leave and are satisfied with their care needs.