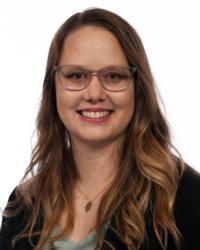 Hospital Affiliations:
Gender: Female
Languages Spoken:
About Nicole Payne, ARNP
Education
Undergraduate
Mount Mercy University: Bachelor's

Medical Education

Mount Mercy University: Doctorate of Nurse Practitioner
Board Certifications
Nurse Practitioners


American Academy
Biography
Why did you become a provider?
I wanted to have the ability to make a difference in people's lives every day.
As a provider, what is your medical philosophy?
I believe education is a key component to providing caring for a person.
What type of care/clinical interests are you most passionate about?
Providing patients with the tools and knowledge to better understand their own health is something I'm especially passionate about.
Being a healthcare provider, what drives/motivates you each day?
I feel strongly about my role to advocate for patients to achieve the best outcome for their health and well-being. 
What is the most important thing patients should know about you and your practice?
My goal is to help you reach your health goals.
I have 12 years of experience as an RN, including 10 years in emergency medicine.