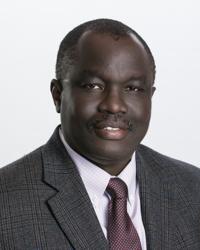 Accepting New Patients
UnityPoint Provider
Hospital Affiliations:
Gender: Male
Languages Spoken:
About Nasir Dalil, MD
Education
Medical degree
Faculty of Medicine University of Khartoum Family Medicine

Residency

Northeast Iowa Medical Education Foundation Family Medicine
Board Certifications
Family Medicine


American Board of Family Medicine
Biography
Personal Interests: Reading, writing and traveling
Why did you become a physician/provider? A long time ago my father told me: if you ask why you do it, then you're not meant to do it. For me, it was a natural choice. 
As a provider, what is your medical philosophy? Communication, honesty, attention and follow-up. 
Why did you choose your specialty? I like to see and care for the full spectrum of everything, especially the human condition. 
What qualities best describe the care you provide your patients? Attention, patience and directness.
Being a healthcare provider, what drives/motivates you each day? Making a difference.
What is the most important thing patients should know about you and your practice? No judgements here, only care, advocacy and directness.