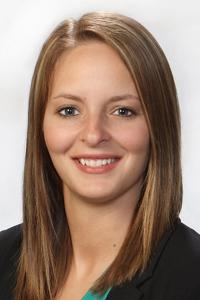 Accepting New Patients
UnityPoint Provider
Gender: Female
Languages Spoken:
Office Hours
Sun: Closed
Mon - Thu: 7:00AM - 7:00PM
Fri: 7:00AM - 5:00PM
Sat: Closed
About Megan Miller, ARNP
Education
Board Certifications
American Academy of Nurse Practitioners
Biography
Why did you become a provider?
I became a provider because I wanted to positively impact the lives of others through medicine. I wanted a deeper understanding of disease prevention and management while establishing a lasting patient- provider relationship. I aim at working with each patient to maintain or improve their health.
What is your medical philosophy?
My focus is to provide quality, patient-centered care that is individualized to meet each patient's health care needs and goals.
What type of care are you most passionate about?
I am passionate about disease prevention for people of all ages. I want to provide holistic care and education to promote health and well-being.
Why did you choose your specialty?
I chose Family Medicine because I want to work with people of all ages, and I want to meet the needs of an entire family.
What qualities best describe the care you provide your patients?
I will always listen and my focus is on the patient. I truly care about people and will advocate and collaborate with others to ensure needs are met.
What motivates you each day?
My motivation is my desire to help others. I am driven by the ever-changing world of medicine and wanting to learn something new every day.
What is the most important thing patients should know about you and your practice?
I would like my patients to know that we are in this together. I am committed to providing quality, compassionate care to meet their health care goals.