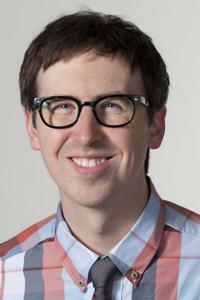 Gender: Male
Languages Spoken:
Office Hours
Sun: Closed
Mon - Thu: 7:00AM - 7:00PM
Fri: 7:00AM - 5:00PM
Sat: Closed
About Matt Skeens, DO
Education
Med School College
Des Moines University

Residency

Mercy Family Medicine Residency
Biography
Why did you become a provider?
As family physicians, we get to take care of our community – from newborns to seniors to entire families. We get to take ever-evolving medical knowledge and apply it in the unique context of individual patient's lives with the goal of making a positive impact. I enjoy the wide variety of what we get to treat on any given day, from diabetes management to well-child checks and even ear wax removal.
What qualities best describe the care you provide to your patients?
Continuity care that is holistic and compassionate.
Being a health care provider, what drives/motivates you each day?
Striving to provide excellent care. Ongoing lifelong education for myself and for my patients. Helping to coordinate care among a patient's entire health care team.
What is the most important message you would like to share with your patients? What would you like your patients to know about you?
I am excited to help you work toward your personal health goals.