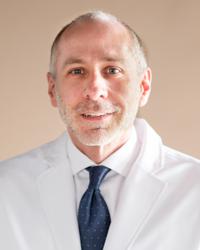 Accepting New Patients
UnityPoint Provider
Gender: Male
Languages Spoken:
About Lonny Miller, MD
Education
Undergraduate
Simpson College: Bachelor of Arts

Graduate

Upper Iowa University: Bachelor of Science

Med School

University of Iowa Roy J. and Lucille A. Carver College of Medicine: Doctor of Medicine

Residency

Fort Wayne Medical Education Program Family Medicine
Board Certifications
Family Medicine


American Board of Family Medicine
Biography
As a provider, what is your medical philosophy?
As a physician, patients entrust me to not only provide excellent care but to also treat them as individuals respecting their personal needs and what they value most in their lives. 
What type of care/clinic interests are you most passionate about?
So much of our current healthcare model focuses on disease management. Sadly, the emphasis on preventive care has suffered. I enjoy working with patients in guiding them along their way to making incremental, individualized, healthy changes to improve their quality of life and do what they can to avoid chronic disease or reduce its impact on their lives.
Why did you choose your specialty?
The speciality of family medicine prepared me to provide comprehensive care of the patient in the context of their family and community.
What qualities best describe the care you provide your patients?
In keeping abreast of evidence-based changes in medicine, I endeavor to provide the most current care to optimize their health.
Being a healthcare provider, what drives/motivates you each day?
As a family physician, I value the relationships I come to build with patients over time and the trust they allow me earn as their confidant and partner in health.
What is the most important thing patients should know about you and your practice?
I do not follow a one-size-fits-all approach to the practice of medicine. I will take the time to find out what is most important to you as we develop a plan to support and improve your health.
Areas of clinical interest:
Providing evidence-based care of chronic conditions along with a particular interest in preventive medicine across the spectrum of age to promote wellness and longevity
What are your personal interests?
Gardening, home renovation, spending time with family, reading and learning new skills
Procedures:
Skin biopsies and excisions
Cryosurgery,
Colposcopies
IUDs and contraceptive implants
Treadmill cardiac stress tests
Areas of Expertise
Comprehensive care for adult and pediatric patients