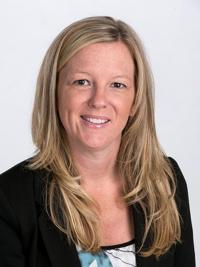 Lisa J Mahoney, ARNP
Cardiology
Electrophysiology
---
Gender: Female
Languages Spoken:
About Lisa J Mahoney, ARNP
Education
Med School College
Allen College, Master of Science in Nursing, Adult Gerontology ACNP
Board Certifications
Advanced Register Nurse Practitioner
Biography
Why did you become a physician/provider? I became a provider because I wanted to be able to make a difference in the world; to play my part in making the world a better place. I am able to do this through serving others and providing safe and compassionate care for patients.
What qualities best describe the care you provide to your patients? Compassionate, caring, patient and understanding.
What motivates you each day? It is my goal to make a difference in the world. This is what motivates me to go to work each day. Today's healthcare environment can be very complex. I go to work every day knowing I am going to be challenged to learn and become a better provider for the patients in this community.
What would you like your patients to know about you? My family is the most important part of my life; this is what drives my practice as a provider. I promise to deliver the same level of compassion and caring to my patients as I would to my own family members.