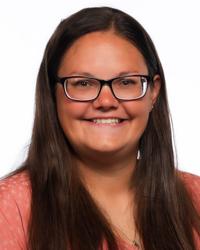 Lisa Daringer, ARNP
Family Medicine
Urgent Care
---
Hospital Affiliations:
Gender: Female
Languages Spoken:
About Lisa Daringer, ARNP
Education
Degree
Upper Iowa University: Bachelor's of Science - Nursing

Medical Education

Chamberlain University: Master's of Nursing
Board Certifications
FNP-C


American Academy of Nurse Practitioners
Biography
Why did you become a physician/provider?
I've always been a caretaker and knew nursing would fulfill this passion. I became a provider to be able to connect, educate and empower those in need of improving their health during their most vulnerable times.
As a provider, what is your medical philosophy?
To provide holistic, patient-centered care to each patient.
Why did you choose your specialty?
To be able to provide care to a variety of patients. 
What qualities best describe the care you provide your patients?
Caring, thorough, efficient and trustworthy.
Being a healthcare provider, what drives/motivates you each day?
To be able to provide the best possible care for each of my patients with the ability to continue to learn and grow in the medical profession.
What is the most important thing patients should know about you and your practice?
My goal is to be able to provide the best care for each of my patients by connecting with them, while actively listening and being open, honest and transparent.
What are you interests outside of work?
I love spending time with my family, watching my children play sports and traveling.