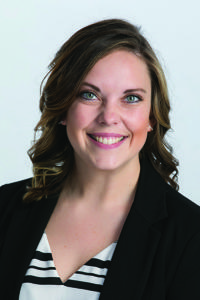 Accepting New Patients
UnityPoint Provider
Gender: Female
Languages Spoken:
Office Hours
Sun: Closed
Mon - Thu: 8:00AM - 6:00PM
Fri - Sat: Closed
About Lindsey Fiechtner, PA-C
Biography
Why did you become a provider? I had a love for science and a passion for helping people. It only made sense for me to put those two loves together and practice in medicine.

As a provider, what is your medical philosophy? As a mental health care provider, it is important to follow the standards of medicine, but also recognize that no two patients are the same and an individualized treatment plan is an absolute must.

What type of care/clinical interests are you most passionate about? I'm most passionate about mental health, however I feel that in order to best care for mental health, physical health must be a priority as well.

Why did you choose your specialty? Mental health is just as important as physical health, however individuals seem to have a harder time seeking help for these things. I strive to create an environment where people are comfortable opening up about things that are more difficult to talk about.

What qualities best describe the care you provide your patients?The qualities that best describe the care I provide are compassionate, individualized care.

Being a healthcare provider, what drives/motivates you each day? My patient's drive/motivate me everyday. I couldn't do what I do without them. Both the successes as well as the trials and errors that occur in mental health are what keep me motivated.

What is the most important thing patients should know about you and your practice? I'm very passionate about what I do and I care a lot about my patients and their well-being. I don't want them to ever leave my office without feeling listened to and having all their questions answered.