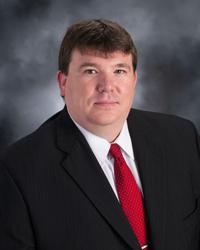 Accepting New Patients
UnityPoint Provider
Gender: Male
Languages Spoken:
About Lance A Goodall, MD
Education
Med School College
University of Iowa Carver College of Medicine

Residency
Biography
Dr. Goodall says he's always wanted to be a doctor. He has worked in healthcare since he was 18-years-old. His priority is to put patients and their family at ease. He says, "I'm motivated knowing that families can come to me with concerns as their children grow." More than just a doctor, Dr. Goodall also coaches little league sports and enjoys time with his family.
From grateful patients:
Thank you for being the amazing doctor you are! Cameron loves when we come to see you, even when he is sick, because he knows that not only do you take amazing care of him, but you also relate to him. You make him laugh and have turned the Dr.'s office into a fun place to be and with a small child that is a huge deal! Thank you again so much for everything and I'm very excited that we have chosen you to be his new primary care doctor!"