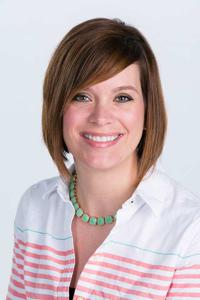 Kourtney Yoder, ARNP, DNP, PNP
---
Gender: Female
Languages Spoken:
About Kourtney Yoder, ARNP, DNP, PNP
Biography
Why did you become a physician/provider?
I have loved working with children for as long as I can remember. In fact, I taught piano lessons to children when I was in high school. I combined this love for children and teaching with my passion for helping people and found the perfect profession as a Pediatric Nurse Practitioner.
What qualities best describe the care you provide to your patients?
As parents, I realize that you know your child best. And as children grow, I realize that they know when something is not right as well. Therefore, I make sure to take the time to listen to each and every concern parents and children may have, address these concerns completely, and take the necessary steps to resolve them, so that parents and children alike can feel better and get back to their daily lives.
What motivates you each day?
What drives me each day is knowing that I have the ability to improve the lives of children and their families. By treating children safely and efficiently when sick and providing counseling and guidance as they grow and develop, I can help children and their families live happier, healthier lives together.
What is the most important message you would like to share with yourpatients? What would you like your patients to know about you?
One of the reasons I went into primary care is because I want to form meaningful, professional relationships with children and their families. I want to be there for them throughout the course of their lives and help them learn and grow together. This being said, I want children and their families to know that they can talk to me about anything, and sincerely hope that they do. I will do everything I can to provide them the counseling, support, and guidance they need in order to feel comfortable and confident regarding their health and wellness.
Fun facts:
My husband and I raise sheep, cattle, and pigs and row crop corn and soybeans. So, in my spare time you can find me out on the farm!