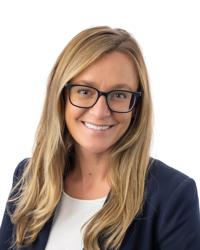 Kerri Johnson, ARNP
---
Accepting New Patients
UnityPoint Provider
Gender: Female
Languages Spoken:
Office Hours
Sun: Closed
Mon - Thu: 7:00AM - 7:00PM
Fri: 7:00AM - 5:00PM
Sat: Closed
Biography
Why did you become a physician/provider?
I became a provider because I enjoy helping others. Seeking medical and health care can often be stressful. I hope to create a healing and stress-free environment to provide the best possible experience for my patients.
As a provider, what is your medical philosophy?
Providing a holistic approach to health care focusing on the physical, mental, emotional, spiritual and environmental needs of my patients.
What time of care/clinical interests are you most passionate about?
Women's health and prevention of chronic medical illnesses.
Why did you choose your specialty?
I chose family medicine to fulfill a desire to care for patients of all ages.
What qualities best describe the care you provide to patients?
Compassionate, open, honest, trustworthy, hard-working and dedicated.
Being a health care provider, what drives/motivates you each day?
The patient. Striving to provide the best experience for the best outcome for every patient, every time.
What is the most important thing patients should know about you and your practice?
My goal as your health care provider is to work with you, the patient, as a team to develop a continuous care plan that meets your individual needs. I want your voice to be heard. I strive to care for my patients, help them monitor their health status, heal and return to and continue their best quality of life.