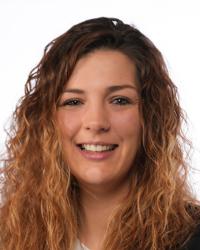 Hospital Affiliations:
Gender: Female
Languages Spoken:
About Kelsey Widgeon, PMHNP
Education
Undergraduate
Walden University: Bachelor

Med School

Walden University: Nurse Practitioner - Psychiatric-Mental Health
Board Certifications
Psychiatric-Mental Health Nurse Practitioner (PMHNP)


American Nurses Credentialing Center
Biography
Why did you become a provider?
I became a provider to better serve the mental health population and work closely with patients as a more active member in their treatment plan.
What type of care/clinical interests are you most passionate about?
Chronic mental health disorders
Why did you choose your specialty?
My previous job involved working with this population in the community setting. I wanted to explore this area from a nursing perspective. I started nursing in psychiatry and never left.
What qualities best describe the care you provide your patients?
My quality of care could be described as compassionate and fair.
Being a healthcare provider, what drives/motivates you each day?
Bringing any sort of positive experience, moment, emotion or interaction to a patient is a success and is what motivates me.
What is the most important thing patients should know about you and your practice?
We are a team with similar goals in terms of positive outcomes. A working relationship requires patience, compromise, respect and fairness.
What are your personal interests?
Fishing, walking dogs, completing puzzles and being with family and friends.