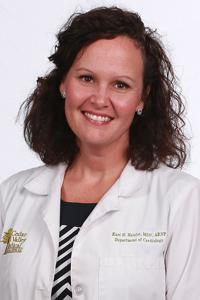 Accepting New Patients
UnityPoint Provider
Hospital Affiliations:
Gender: Female
Languages Spoken:
Office Hours
Sun: Closed
Mon - Fri: 8:00AM - 5:00PM
Sat: Closed
About Kari Haislet, ARNP
Education
Med School College
University of Iowa College of Nursing
Board Certifications
Adult Nurse Practitioner


American Academy of Nurse Practitioners

Geriatric Nurse Practitioner


American Nurses Credentialing Center
Biography
Why did you become a physician/provider?
Since I was young, I have always felt a sense of need and gratitude helping people. Being able to make even small differences in patients and families is important to me.
What is the most important thing patients should know about you and your practice?
I like to think I'm a good listener. I genuinely care what is important to each patient, and I will go the extra mile to help my patient achieve their goals.
Being a healthcare provider, what drives/motivates you each day?
The daily opportunity to make a positive impact on a patient's life.
Why did you choose your specialty?
I chose cardiology because of the complexity of the patients, as well as the opportunity to get to know and care for patients long term as they learn to live with certain cardiac diagnoses. 
What type of care/clinical interests are you most passionate about?
Achieving optimal health while living with chronic disease or congestive heart failure.
As a provider, what is your medical philosophy?
I have learned to value patients' dignity, integrity and autonomy. By listening to my patients' needs and priorities, I'm able to help them attain their personal goals of healthy living despite facing chronic illness.
Personal interests
I enjoy time with my family and friends, being outdoors, fitness, football, baseball and Iowa wrestling.