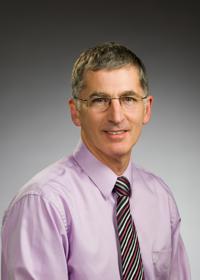 Gender: Male
Languages Spoken:
Office Hours
Sun: Closed
Mon - Fri: 8:00AM - 5:00PM
Sat: Closed
About Joseph A Bellissimo, MD
Education
Med School College
UW Madison, UW School of Medicine and Public Health

Residency

UW Graduate Medical Education
Board Certifications
Cardiovascular Disease


American Board of Internal Medicine
Biography
About This Provider
"My greatest satisfaction as a physician is to walk with my patients through their most difficult times and to have them know that they are not alone."

Medical Interests
In addition to general cardiology, Dr. Bellissimo has a special interest in noninvasive imaging, including nuclear imaging, stress tests and Transesophageal echocardiography.

Medical Philosophy
Dr. Bellissimo believes that the ideal patient/provider relationship develops over time. As the relationship grows, both he and the patient develop trust, respect and comfort. He encourages patients to take an active role in their health care and hopes to collaborate to achieve optimal patient care.

Personal Interests
Outside of work, Dr. Bellissimo enjoys spending time with his wife and three kids, reading and cooking.

About Cardiologists
Cardiologists offer comprehensive diagnosis and treatment of heart attack and heart failure, arrhythmias, aneurysm, stroke, high blood pressure and other conditions. Cardiologists also have knowledge in internal medicine and other specialties to help patients achieve optimum overall health.