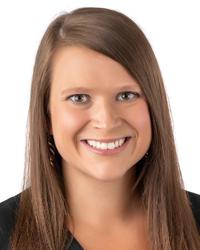 Heather E Cue, ARNP
Occupational-Environmental Medicine
---
Accepting New Patients
UnityPoint Provider
Hospital Affiliations:
Gender: Female
Languages Spoken:
Office Hours
Sun: Closed
Mon - Fri: 7:00AM - 5:00PM
Sat: Closed
About Heather E Cue, ARNP
Education
Undergraduate
Allen College of Nursing: Bachelor of Science

Graduate

Allen College of Nursing: Master of Science
Biography
Heather Cue, ARNP, is certified by the American Association of Nurse Practitioners and has been working with Allen Occupational Health since 2013. She completed her Bachelor of Science in Nursing degree and Master of Science in Nursing at Allen College. She assists in clinical training of nurse practitioners in various graduate programs at Allen College. Her clinical interests include work-related injury treatment and prevention, as well as holistic health. Outside of the clinic, she enjoys spending time with her husband and kids, along with distance running, biking and reading.
Assists clinical training of nurse practitioners in various graduate programs at Allen College.
Clinical interests: work-related injury treatment and prevention, as well as holistic health