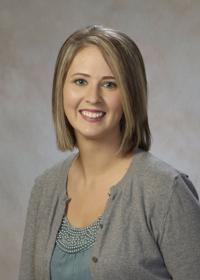 Hospital Affiliations:
Gender: Female
Languages Spoken:
Office Hours
Sun: Closed
Mon - Thu: 7:00AM - 7:00PM
Fri: 7:00AM - 5:00PM
Sat: Closed
About Emily Ball, ARNP
Education
Board Certifications
American Board of Family Medicine
Biography
Why did you become a provider?
I became a family nurse practitioner to promote wellness and healthy living in my community.
What qualities best describe the care you provide to your patients?
I listen to the needs of patients and work with them to achieve their optimum level of health. I am energetic and eager to help patients fell better and live healthier lives.
Being a health care provider, what drives/motivates you each day?
I am motivated by the fact that everyone is capable of leading a healthier life, including myself!
What is the most important message you would like to share with your patients? What would you like your patients to know about you?
I was born and raised in the Cedar Valley. I love Iowa, and I feel lucky to be able to raise my family here. I hope to develop long-standing relationships with my patients.