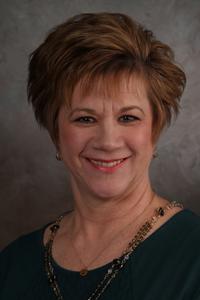 Hospital Affiliations:

Blank Children's Hospital

Gender: Female
Languages Spoken:
Office Hours
Sun: Closed
Mon - Fri: 7:30 a.m. - 4:00 p.m.
Sat: Closed
About Dianne L Chapko, RD
Education
Med School College
B.S.: University of Wisconsin-Madison

Internship

Oakland County Affiliated Hospitals and Health Department, Michigan
Board Certifications
Academy of Nutrition and Dietetics
Biography
Why did you become a Dietitian?
I am a "people" person, and I love children.  I have always been interested in nutrition and health.  Becoming a pediatric dietitian was the perfect fit for me!

What motivates you each day?
After working nearly 30 years as a dietitian, I still love what I do! The nutrition care I provide to my patients and their families is characterized by a lot of caring, listening, and experience. Helping children and families to be as healthy as they can be is very rewarding.

What is the most important message you would like to share with your patients?
Love yourself no matter what!  Together, we will personalize and individualize your goals to help you become the healthiest person you can be.
  
Any fun facts that you would like to share?
All three of my children were born on the 19th (January, February, and April)!
Pediatric Nutrition:  
Obesity (Certified in Pediatric and Adolescent Weight Management)
Diabetes (Type 1, Type 2, and Gestational)
Oncology/Hematology
Failure to Thrive
Imbalanced Nutrition
Food Allergies
Tube Feedings