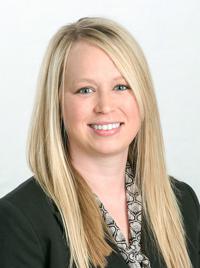 Hospital Affiliations:
Gender: Female
Languages Spoken:
About Dianna L Edwards, MD
Education
Med School College
University of Iowa Carver College of Medicine

Residency

University of Iowa Hospital & Clinics
Board Certifications
American Board of Internal Medicine
Biography
Why did you become a physician/provider?
I was born and raised on a farm in rural southern Iowa; a community that is largely medically under served. I chose to pursue a career in medicine with hopes to be able to give back to the community & serve others through the art of healing.
Being a healthcare provider, what drives/motivates you each day? 
Hospital medicine allows me to have the privilege of caring for people and supporting their loved ones during some of the most difficult times in their lives. Only this profession allows one to witness the interaction of the human body and disease but also witness the power of listening, empathy, and hope. The variety and complexity of the pathophysiology and treatment of diseases leaves me eager to continue to learn more every day.  
What is the most important message you would like to share with your patients? What would you like your patients to know about you?
As a hospitalist, I will help my patients navigate through making complex informed decisions, complicated treatment regimens and coordination of care among many specialists and their primary care physician. This wouldn't be possible without a good patient-physician relationship. I believe in building a strong patient-physician relationship through open communication, trust, honesty, and empathy.

I hope to be able to communicate information to my patients in a manner that allows them to understand their diagnosis, be able to weigh the risks and benefits of available treatment options, and engage them in establishing their health goals.

From my own experience when patients become active participants in their own health and feel a sense of control over the decision making process, they are more likely to adhere to recommended treatment regimens such as medications, physical therapy, smoking cessation, and diet and exercise programs. I strive to develop high quality patient-physician relationships with all of my patients in hopes this will translate into improved emotional and physical medical outcomes.