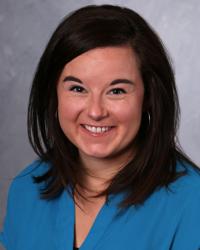 Courtney Reints, ARNP, CPNP-PC, DNP
---
Gender: Female
Languages Spoken:
Office Hours
Sun: Closed
Mon - Fri: 7:30 a.m. - 4:00 p.m.
Sat: Closed
About Courtney Reints, ARNP, CPNP-PC, DNP
Education
Degree
University of Iowa Nursing
Rush University Nursing
Biography
Courtney Reints, DNP, ARNP, CPNP, completed her training at Rush University in Chicago, IL, and received her undergraduate degree from the Univeristy of Iowa.She is board certified through the Pediatric Nursing Certification Board.
Courtney's clinical interests include diabetes mellitus, pediatric obesity, and adrenal insufficiency. She strives to educate patients and families about their diagnosis and develop a treatment plan that empowers the patient to be successful. She enjoys teaching students and other medical professionals, with lecturing on numerous endocrine conditions locally and across the United States to promote continued education about pediatric endocrinology.