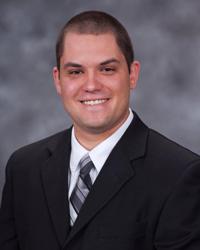 Christopher P Donahue, PA-C
---
Hospital Affiliations:
Gender: Male
Languages Spoken:
About Christopher P Donahue, PA-C
Education
Med School College
South University, Savannah, GA
Board Certifications
Physician Assistant


National Commission on Certification of Physician Assistants
Biography
Why did you become a physician/provider?I became a provider because I felt it was the best way I could utilize my interests in science and medicine to benefit my community. In addition to this it would also provide a challenging and rewarding career filled with opportunities for lifelong learning.
As a provider, what is your medical philosophy?My philosophy is to provide the highest quality of care, attention, and education to each patient I encounter.
What type of care/clinical interests are you most passionate about?I am very passionate about evidence based medicine and providing the most up to date care and decision making possible.
Why did you choose your specialty?I have always been fascinated by the complexity of the nervous system and the way it affects the rest of the body from a young age. Combined with my love of taking the most hands-on approach towards science and medicine possible, neurosurgery has been a very natural choice.
What qualities best describe the care you provide your patients?I strive to be thorough, precise, listen and involve patients in every aspect of their care.
Being a healthcare provider, what drives/motivates you each day?I am motivated each day to continue to stay current on the most up to date evidence based practices in order to best care for our patients.
What is the most important thing patients should know about you and your practice? I will strive to give the highest quality care possible to all of our patients and to involve and educate them every step of the way.
"