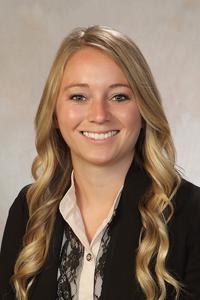 Accepting New Patients
UnityPoint Provider
Gender: Female
Languages Spoken:
Office Hours
Sun: Closed
Mon - Fri: 8:00AM - 5:00PM
Sat: Closed
About Chelsey Halverson, PA-C
Education
Board Certifications
Iowa Board of Physician Assistants
Biography
Why did you become a provider?
I became a physician assistant because I was fascinated with medicine at an early age, and I wanted to learn how to heal people and make them feel their best. When considering a future career, I knew I wanted to be a lifelong learner and I wanted to interact with people, but I also knew I wanted a job that allowed me to spend time with family and friends. I'm excited that, as a physician assistant, I can work as an independent provider and also have a strong interpersonal relationship with my supervising physicians and clinic staff as well as my patients while providing the best care possible.
What qualities best describe the care you provide to your patients?
I would describe myself as friendly, trustworthy, approachable, considerate, empathetic, dedicated and passionate toward my patients and their care. I love to teach my patients about their health so they can make educated decisions and feel they are in charge of their own health.
Being a health care provider, what drives/motivates you each day?
What motivates me is the knowledge that each patient counts on me for the best quality care and advice in regards to their health or the health of their loved ones. I strive every day to provide the kind of health care I would want for my own family. I am driven to learn everything possible about any medical situation by reading, researching, asking questions and observing and learning from my colleagues.
What is the most important message you would like to share with your patients? What would you like your patients to know about you?
I am dedicated and devoted to providing them with the best care possible. I promise to do everything in my power to make them feel comfortable and safe and will work hard to find answers and solutions in regards to their medical care.
Are there any fun facts that you would like the community to know about you?
My interest in medicine actually began as a child during one of my many visits to the emergency room.