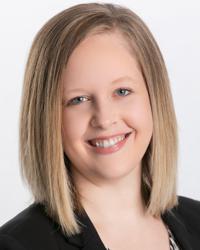 Cathleen Reglein, ARNP, DNP, FNP-C
---
Hospital Affiliations:
Gender: Female
Languages Spoken:
About Cathleen Reglein, ARNP, DNP, FNP-C
Education
Undergraduate
Allen College: Bachelor of Science - Nursing
Biography
Why did you become a physician/provider?
I got my DNP because I wanted to be a leader in nursing practice and in the healthcare community. I strive to provide the most up-to-date, evidence-based practice to my patients. Becoming a provider was simply the next step in my nursing journey – as one can never be too educated. It is truly rewarding to be able to give back to my community by providing medical care to patients.
As a provider, what is your medical philosophy?
Equality in healthcare, providing everybody with equal access to healthcare services regardless of race, gender, ethnicity, income or beliefs.
What type of care/clinical interests are you most passionate about?
Patient-centered care. The basis of being a nurse practitioner draws from a holistic and patient-centered care model.
Why did you choose your specialty?
I chose to be a family nurse practitioner because I valued the ability to interact, assess, diagnose and treat patients regardless of their age or what aspect of life they were in. I think it's really special to be able to see a newborn baby and an elderly adult in the same clinic day. The aspect of care across the lifespan provides a well-rounded clinical expertise.
What qualities best describe the care you provide your patients?
Compassionate, thorough, educated and evidence-based, 
Being a healthcare provider, what drives/motivates you each day?
What motivates me every day is the ability to make a difference in patient's lives and help those in need.
What is the most important thing patients should know about you and your practice?
I strive to be the best provider for my patients that I can be, whether that be simply having a listening ear or being competent in my diagnostics/skills. I'm here for my patients whatever their needs may be. 
What are you personal interests?
I recently had my first baby (a girl) in May 2021. Apart from soaking up being a new mom, I enjoy spending time with my husband, Evan, and the rest of our family. I am one of nine kids. My stress relief is a good session of kickboxing!