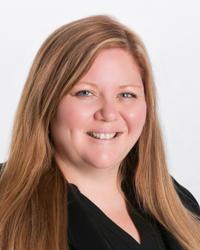 Cassandra Zimmerman, ARNP, DNP, Family Medicine, FNP-C
---
Accepting New Patients
UnityPoint Provider
Hospital Affiliations:

Jones Regional Medical Center
St. Luke's Hospital

Gender: Female
Languages Spoken:
About Cassandra Zimmerman, ARNP, DNP, Family Medicine, FNP-C
Education
Medical School
Midwestern University, Downers Grove, IL
Rush University
Mount Mercy University

Undergraduate Education
Board Certifications
Family Medicine


American Academy of Nurse Practitioners
Biography
Why did you become a provider? From a young age, I learned what it means to care for others. As a provider, I am able to provide the care and be present for patients in a way I have always dreamed.
As a provider, what is your medical philosophy? It is my goal to serve my patients as an advocate for their personal health and to provide them with the best evidence-based resources they need to reach their health goals.
What type of care/clinical interests are you most passionate about? I enjoy working with patients across the lifespan. I also have a unique passion for working with breastfeeding mothers, infants and their families. 
Why did you choose your specialty? I chose family medicine because it gives me the opportunity to work with all ages and be a part of each patient's entire journey through life. 
What qualities best describe the care you provide your patients? Compassionate, evidence-based, respectful
Being a healthcare provider, what drives/motivates you each day? My patients are my primary motivation. I am also driven by the collaborative teams am fortunate to work alongside.
What is the most important thing people should know about you and your practice? It is an honor to have the opportunity to serve patients, my team and the community. Lifelong learning is of the utmost importance to me, and if there is something I don't know, I will always prioritize finding the best answer for my patients.
Personal interests: I enjoy spending time with my husband, kids and extended family. I also garden and play the piano.
Neonatal, Infant, Children, Adolescent, Adult and Geriatric Patients