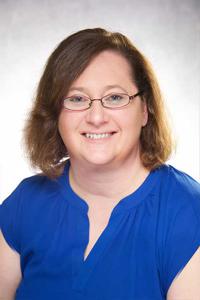 Gender: Female
Languages Spoken:
Office Hours
Sun: Closed
Mon - Wed: 7:30AM - 5:00PM
Thu: OFF
Fri: 7:30AM - 5:00PM
Sat: Closed
About Brandy LeClere, ARNP
Education
Board Certifications
American Academy of Nurse Practitioners
Biography
Request Appointment
Why did you become a physician/provider?
To provide equal, compassionate care to all walks of life
As a provider, what is your medical philosophy?
For the patient and provider to work together to form a plan in order to maintain a healthy well-being.
What type of care/clinical interests are you most passionate about?
Diabetes, dermatology, weight-loss
Why did you choose your specialty?
I wanted to be there for a person, no matter the age, and to watch them grow and expand their families.
What qualities best describe the care you provide your patients?
Evidence-based, well-informed, mutual plans
Being a health care provider, what drives/motivates you each day?
To help a person achieve their best well-being
What is the most important thing patients should know about you and your practice?
That everyone is welcome and that I will work hard to provide them with the best care.
Featured articles
How to decode thyroid symptoms and stop suffering