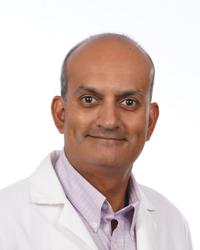 Bhavik Patel, MD
Cardiothoracic Surgery
Vascular Surgery
---
Accepting New Patients
UnityPoint Provider
Hospital Affiliations:
Gender: Male
Languages Spoken:
Office Hours
Sun: Closed
Mon - Thu: 8:30AM - 4:30PM
Fri: 8:30AM - 12:00PM
Sat: Closed
About Bhavik Patel, MD
Education
Med School College
University of Miami School of Medicine

Fellowship

Wayne State University, Detroit Medical Center

Residency

University Of Iowa Cardiothoracic Residency Program
Board Certifications
American Board of Thoracic Surgery
Biography
Where have you practiced previously?
I finished my training in 2008 at the University of Iowa Hospitals and Clinics. Then I practiced at McKay-Dee Hospital in Ogden, Utah for seven years before moving to Colorado, where I spent time at St. Anthony Hospital and North Colorado Medical Center.

Where are you from originally?
I grew up near Detroit, Mich. until I went to college at the University of Miami.

What attracted you to the Cedar Valley?
From the time I previously lived in Iowa, I really enjoyed the people and the family-friendly environment here.

What originally made you interested in being a cardiothoracic surgeon?
The physiology of the heart and lungs was always interesting to me, and then taking that into more complicated bypass surgeries. Then there are opportunities to treat a patient that has a problem or isn't doing well. Being able to fix that problem and seeing them improve – sometimes in only a week or two – is the best part.

Do you have a hidden talent?
I can do some juggling. It's not very extensive, and maybe we're stretching here, but I can get three bowling pins going.

What do you enjoy in your free time?
I play golf, enjoy eating at different restaurants and then spend time with my family and four dogs. My wife, Cori, works as a hospice physician. We have a boy and a girl twin in elementary school. Our first two dogs are a mini labradoodle and a mini goldendoodle who are from Iowa. The other two are rescue dogs – a terrier and a poodle.