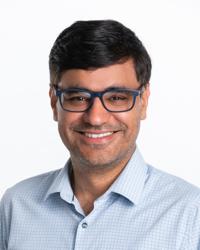 Amit Kumar Dahiya, MD
Hospital Medicine
Internal Medicine
---
Hospital Affiliations:
Gender: Male
Languages Spoken:
About Amit Kumar Dahiya, MD
Education
Medical Education
Government Medical College (Patiala, Punjab, India)

Residency

Detroit Medical Center/ Wayne State University (Detroit, MI)

Undergraduate Education

Gita Niketan Awasiya Vidyalaya (Kurukshetra, Haryana, India)
Biography
Why did you become a physician/provider? I chose to become a medical doctor to serve with humanity.
As a provider, what is your medical philosophy? Patient interests always comes first; do no harm.
What type of care/clinical interests are you most passionate about? I am passionate about inpatient care, particularly edocrinology and cardiology.
Why did you choose your specialty? Internal Medicine is itself is a complete branch and it provides a holistic approach to patient care.
What qualities best describe the care  you provide your patients? Honesty. If I do not know something, will always work hard to find an answer.
What is the most important thing patients should know about you and your practice? I am hard- working and my goal is to alleviate a patient's disease burden as soon as possible.
Personal Interests: Cycling, watching movies, cooking