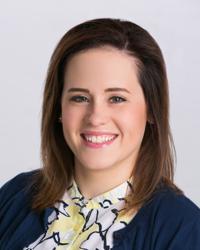 Accepting New Patients
UnityPoint Provider
Gender: Female
Languages Spoken:
Biography
 Why did you become a physician/provider? I chose to become a nurse practitioner to provide the best quality care to my patients through education, leadership, patient advocacy and evidenced-based practice. 

As a provider, what is your medical philosophy? My care is always focused around the needs of the patient first along with providing quality, competent and compassionate care to every patient I encounter. 

What type of care/clinical interests are you most passionate about? I am most passionate about providing competent and compassionate care to gain the trust and respect of my patients.

Why did you choose your specialty? I chose Nephrology as it is a very specialized and challenging field. I chose specializing because it makes one an expert in the chosen field, and I chose a challenging field because it requires great competency and expert critical thinking skills. 

What qualities best describe the care you provide your patients?The care I provide my patients focuses on respect, integrity, accountability, and empathy. 

Being a health care provider, what drives/motivates you each day? My patients and their caregivers motivate me every day. I strive to provide the best quality care and outcomes so that my patients can live the best life possible. 
 
What is the most important thing patients should know about you and your practice? As a provider it is not only important to focus on the diagnosis or illness of a patient, but the patient as a whole, which includes healing the mind, body, and soul. Having a background in nursing care has provided me with this philosophy, which I intend to carry over into practice as a nurse practitioner.