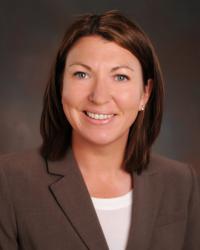 Accepting New Patients
UnityPoint Provider
Gender: Female
Languages Spoken:
Office Hours
Sun: Closed
Mon - Fri: 8:00AM - 5:00PM
Sat: Closed
About Alisa M Olson, DO
Education
Residency
Siouxland Medical Education Foundation

Undergraduate
Board Certifications
American Board of Family Medicine
Biography
Active Listening a Key to Dr. Olson's Practice
Torn between pursuing a career in science or a career in education, Alisa Olson, DO, chose a profession offering a little bit of both: Medicine.
"I have always liked to teach and have always had an interest in science," Dr. Olson says. "I felt that as a physician, I would be teaching my patients while immersing myself in science. It felt like a great way to combine my passions."
Dr. Olson earned her medical degree from Des Moines University and completed an internship in Family Medicine at Siouxland Medical Education Foundation. Upon graduation, she built up a successful clinic-based practice, but when presented the opportunity to join the team at UnityPoint Clinic Family Medicine - Sunnybrook, she jumped at it.
In her practice, Dr. Olson provides care across the age spectrum for acute illness and injuries. Additionally, she provides specialization in women's care, adolescent care and the management of chronic conditions.
While she enjoys playing the role of teacher, she is also focused on learning in each patient encounter.
"I love listening to my patients and learning more about what their health priorities are," Dr. Olson says. "By doing that listening, I can gain insight to help us work together to develop a plan that will help them reach their goals."
Outside of her practice, Dr. Olson and her husband are avid golfers, and she enjoys a variety of creative endeavors with her pre-teen daughter. She says Sioux City is the perfect community for her family.
"It is big enough that there is plenty to do here, but small enough that it still has that 'small town feel'," Dr. Olson says. "We love it here."
Dr. Olson is currently accepting new patients. To establish care, call UnityPoint Clinic Family Medicine - Sunnybrook at (712) 266-2700.
Health Maintenance
Family Medicine
Acute and Chronic Illnesses
Women's Health
Adolescent Health Care