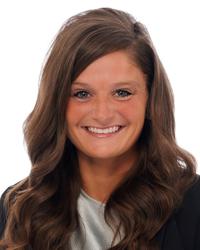 Accepting New Patients
UnityPoint Provider
Hospital Affiliations:
Gender: Female
Languages Spoken:
Office Hours
Sun: Closed
Mon - Fri: 7:30AM - 5:00PM
Sat: Closed
About Abbie Sharp, ARNP
Education
Med School
Allen College

Undergraduate
Biography
Why did you become a provider?
In nursing, we are always learning, and I felt that I wanted to pursue a higher level of education. A nurse practitioner appealed to me because I wanted to care for my patients directly. As a nurse, I have always enjoyed getting to know patients and their families so I wanted to continue with a career that I still have the opportunity to do so.
As a provider, what is your medical philosophy?
"Physicians never treat diseases; they always treat people who have diseases." Dr. Philip A Salem, M.D.
What type of care/clinical interests are you most passionate about?
Family medicine, especially adults with chronic conditions and women's health.
Why did you choose your specialty?
I love the variety family medicine has. I want to be able to work with all different age groups and conditions, and family medicine allows me to do that. I also chose family medicine because I enjoy the continuity of care aspect as well. I enjoy getting to know and building a relationship with not just my patients, but their families as well.
What qualities best describe the care you provide your patients?
Respectful, trustworthy and caring
Being a healthcare provider, what drives or motivates you each day?
The opportunity to educate my patients and getting to know wonderful people all the time.
What is the most important thing patients should know about you and your practice?
I want them to know that I care about them both as a person and as a patient. I want to get to know them and their interests while providing their care. They are always welcome into the clinic, and I want them to sense that.