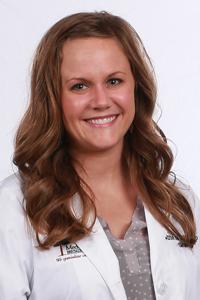 Accepting New Patients
UnityPoint Provider
Hospital Affiliations:

Grundy County Hospital
Allen Memorial Hospital

Gender: Female
Languages Spoken:
Office Hours
Sun: Closed
Mon - Fri: 8:00AM - 5:00PM
Sat: Closed
About Abbie Schrader, ARNP
Education
Med School College
Allen College - Waterloo, IA
Board Certifications
American Nurses Credentialing Center
Biography
As a provider, what is your medical philosophy?
I seek to provide optimal patient care while connecting with my patients on a personal level to achieve the best outcomes.
Why did you choose you specialty?
I have had an interest in cardiology since I was in sixth grade. It has always facinated me. 
Being a healthcare provider, what drives/motivates you each day?
I am motivated by seeing positive results from my patients. As their health improves, I find a sense of pride in knowing I helped them to achieve these goals. 
What is the most important thing patients should know about you and your practice?
I have 14 years of experience in a field I love, and I enjoy connecting with my patients. 
What are your personal interests?
Spending time with my kids and enjoying time outdoors.