UnityPointHealth - AbbeHealth Services Milestones Adult Day Health Center - Cedar Rapids
Today's Hours: 6:45 AM to 5:45 PM
Hours of Operation
Monday:

6:45 AM - 5:45 PM

Tuesday:

6:45 AM - 5:45 PM

Wednesday:

6:45 AM - 5:45 PM

Thursday:

6:45 AM - 5:45 PM

Friday:

6:45 AM - 5:45 PM

Saturday:

Closed

Sunday:

Closed
View Map
About AbbeHealth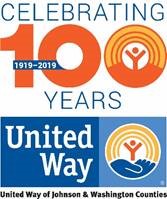 UnityPoint Health - AbbeHealth Services is a regional nonprofit organization dedicated to providing mental health and aging services that help individuals achieve their optimum levels of independence and success. We strive to provide and coordinate high quality services to consumers and their families while contributing to a more aware and understanding public through education and advocacy. Our network of Affiliate Organizations provides a comprehensive menu of integrated programs and services for people experiencing mental and physical challenges, as well as the challenges associated with aging. AbbeHealth Services is proud to partner with United Way of Johnson and Washington Counties.
At Abbe Center for Community Mental Health, we know true wellness is more than physical-wellbeing. We're committed to providing the best care possible, by helping you work through issues you are facing and provide tools to help you make lasting changes in your life. After all, you matter too much to this world to not be the healthiest possible you.

We offer a variety of behavioral health service options to provide help and healing to you and your family. Our diverse group of professionals have expertise in nearly all aspects of counseling, mental health and psychiatric treatment. Abbe Center for Community Mental Health is a state accredited community mental health center, serving clients of all ages for 70 years. We currently have locations in eight counties throughout Eastern Iowa.

Abbe Center for Community Mental Health works with the MHDS of the East Central Region to offer a sliding fee scale for those who qualify. Please contact our office to inquire about financial assistance you may qualify for.
Adult Day Health Centers
These Commission on Accreditation of Rehabilitation Facilities (CARF) provide services for individuals age 18 and older who may require support, supervision, and structure away from home to remain independent. Our staff is committed to assisting participants experiencing Alzheimer's disease and related dementias, vision loss, depression, brain injuries, developmental disabilities, impairments resulting from stroke, and other conditions, achieve maximum levels of independence.
Our Adult Day Health Centers were specifically designed to provide opportunities and assistance to challenged adults. Utilizing the HEAL® treatment model our centers offer:
H - Health related services
E - Environmental design
A - Arts and humanities
L - Lifelong learning
Services include the following:
Transportation
Breakfast, lunch and snacks
Health therapies
Access to an open art studio, music programs, culinary classes, and a computer lab
Adult education and programming through self directed learning
Nursing, dietary and mental health assessments
Socialization
Medication management and administration
Bathing and grooming
Referrals - If you or someone you know could benefit from the services of our adult day health centers, please contact one of the centers directly. We welcome self-referrals, as well as those by local agencies and family members.
Senior Health Insurance Information Program (SHIIP) - The purpose of SHIIP (Senior Health Insurance Information Program) is to provide free, unbiased counseling to Medicare beneficiaries and caregivers about Medicare, Medicare Prescription Drug Plans (Part D), Medicare Advantage Plans (Part C), Medicare supplement plans and other supplemental insurance, billing and claims issues, Medicare fraud and abuse.