UnityPoint Health at Work
UnityPoint Health at Work extends the vision of "Best outcome for every patient every time." to local employers by providing customized employer health solutions for their employees.
Employer Health Solutions
UnityPoint Health at Work believes that a healthy workforce is the cornerstone of every business. We offer employer health solutions that are convenient and customized. Whether personal or employment focused, these solutions can reduce costs for the organization while improving the health and well-being of the employer's workforce and the community.
A Total Health Approach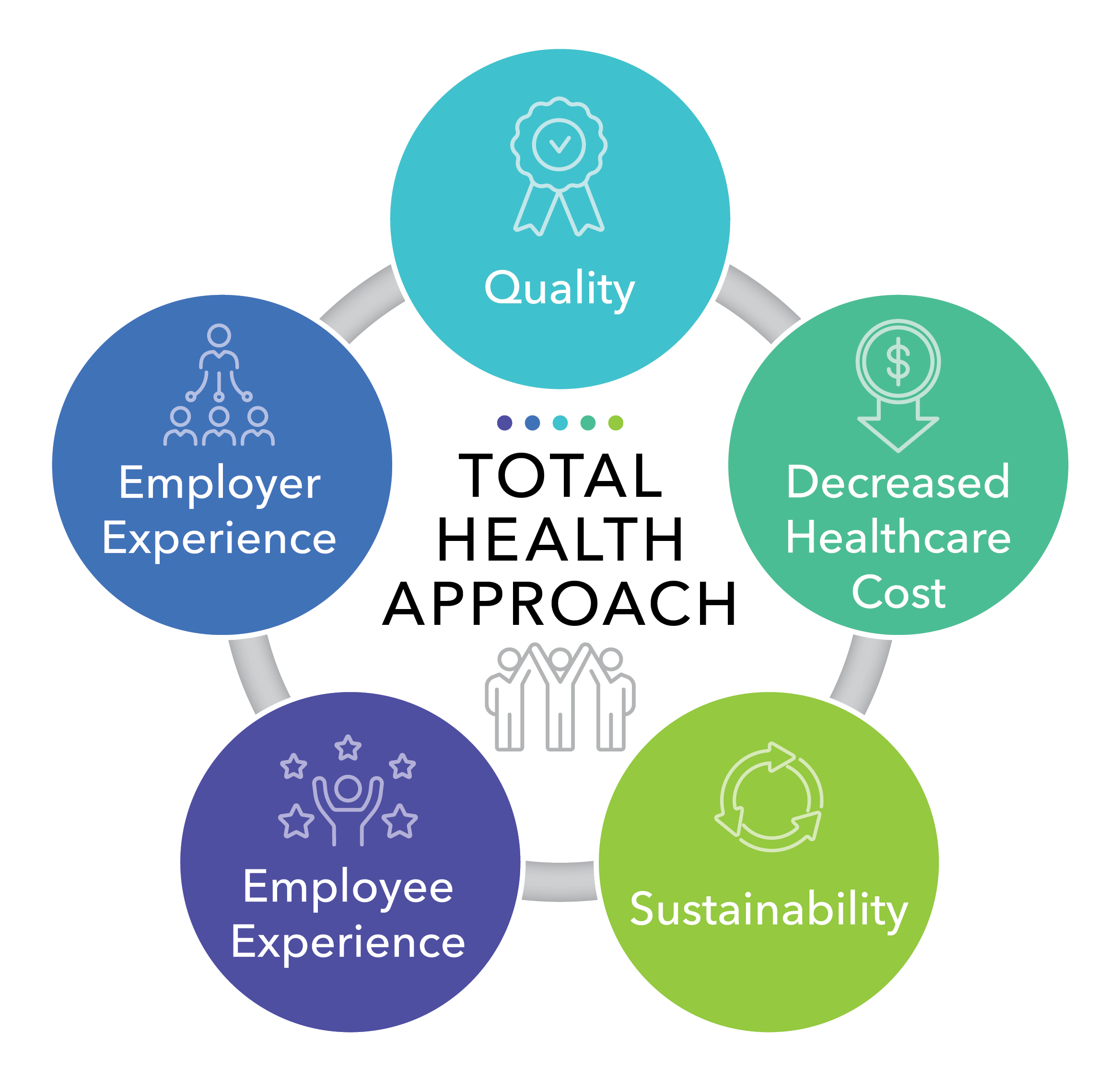 Our employer-based health programs are provided by trained and certified medical professionals who understand your business and will provide the highest level of care for your workforce. Our staff understands different types of work stressors and can implement specific programs to keep your workforce healthier as well as more productive and engaged. Your access to licensed, professional providers is unmatched. Backed by the resources of UnityPoint Health and UnityPoint Clinic , we can match our providers to your exact needs.
UnityPoint Point Health at Work engages with your business using a Total Health Approach to create a healthier workforce and community. We work with you to create tailored, long-term solutions for your business. The Total Health Approach is comprised of five areas of focus: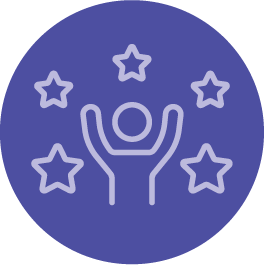 Employee Experience
Your people matter to you, and they matter to us. The labor market is tight. Your employees' experience matters to us. We keep this in mind while we develop strategies for communication, access to care, and service offerings. Smooth communication and hand-offs between the employer and healthcare teams helps the employee recognized they are a valued team member whose time and wellbeing and important. When your employee needs to access the healthcare system, we can make accessing the right care at the right time an easier choice. We know that, when taken together, positive employee experiences influence where your workforce wants to work, live, and stay.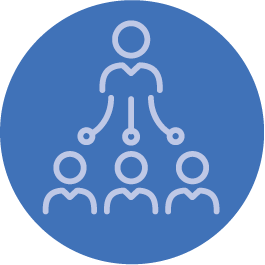 Employer Experience
UnityPoint Health at Work emphasizes the experience of your business and works to make it a good one. We create and follow employer specific workflows that gets the information your business needs to the right people in a professional and timely manner. We regularly engage with our employer customers to ensure your experience is consistent with our commitments to customer service, clinical expertise and professionalism.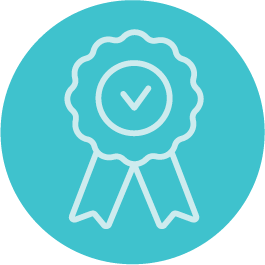 Quality
UnityPoint Health at Work provides best-in-class clinical services to get your business the best outcomes. Our team of experienced occupational health professionals provide evidence-based medical care with a strong understanding of causation, compliance, and record keeping needs. Our clinicians are sensitive to both the need to provide high-quality care and the desire to avoid unnecessary treatments and restrictions. Our team provides accurate and tailored restrictions to reduce days away, restricted days, transfers, and total cost of care. Know that the transition to UnityPoint Health at Work means that we are committed to the best outcome for your employees at all times and in all settings.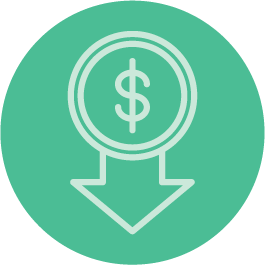 Decreased Healthcare Cost
According to Mercer, the cost of medical plans per employee will rise 5.6% in 2023. UnityPoint Health at Work can help you take control of these costs by offering programming as well as tailored access to onsite or community occupational health services. We methodically apply the hierarchy of controls to reduce hazards in the work environment, in employer workflows, and in accessing the complex healthcare system. UnityPoint Health at Work services can improve the health of your workforce, prevent injuries from developing, engage injured workers early, provide necessary clinical care, and manage expensive claims. These strategies have been shown to decrease the cost of care in worker's compensation services, slow the rise of total healthcare costs, and meaningfully improve the health of the workforce.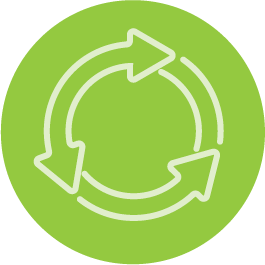 Sustainability
UnityPoint Health at Work is committed to establishing a long-term collaborations that are mutually beneficial to your business and UnityPoint. Our engaged occupational health professionals are our greatest asset. Their ability to continuously improve the clinical care and the ways they deliver care helps our communities stay healthy and engaged. It also helps your business. With dependable and consistent services, your business can worry less about challenges that can impede the progress and success of your organization.
Rethinking Value in Employee Health Care
Employers are losing up to 1.3 trillion dollars in productivity due to chronic disease. That may be why, more than ever before, employers are focused on the total health of their employee population. Factors such as good physical condition, good mental health as well as properly managed chronic conditions lower employee illness and injury.

As employers grow and maintain that growth, they often recognize the value of having an occupational health provider onsite to address injuries, reducing downtime and treatment costs. But traditionally, employers have used a "siloed" approach when offering wellness, primary care and occupational health services. These boundaries have limited the effectiveness of each initiative.
A healthy workforce is more productive and engaged. By prioritizing the health and safety of your team members, we contribute to the overall health of our community. UnityPoint Health at Work believes employers are underrecognized stakeholders in the health and wellbeing of our communities. By offering our local employers evidence-based employer services, we contribute positively to the employer's reputation and improve the overall health and wellbeing of our shared communities. To learn more or set up a consultation, please email UPH_INFOUPAW@unitypoint.org.