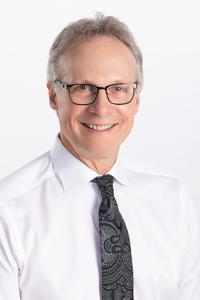 Stephen Pedron, MBA, MD
Maternal And Fetal Medicine
Neonatology
---
Accepting New Patients
UnityPoint Provider
Hospital Affiliations:
Gender: Male
Languages Spoken:
Office Hours
Sun: Closed
Mon: 8 a.m. - 5 p.m.
Tue: 8 a.m. - 5 p.m.
Wed - Fri: 8 a.m. - 5 p.m.
Sat: Closed
About Stephen Pedron, MBA, MD
Education
Fellowship
University of Wisconsin

Med School College

St. Louis University School of Medicine

Residency

Phoenix Integrated Residency in Obstetrics & Gynecology
Board Certifications
Maternal and Fetal Medicine


American Board of Obstetrics and Gynecology
Biography
Podcast Episodes Featuring Dr. Pedron:
Ep. 17 - Maternal Fetal Medicine
Ep. 30 - COVID-19 and Pregnancy
Ep. 75 - High Risk Pregnancies
Ep. 92 - COVID-19 Vaccine and Pregnant Women
Ep. 99 - Pregnant Women and the Moderna Vaccine
Ep. 110 - Medicine: Color, Culture and Equity Pt. 3
Ep. 131 - COVID-19 Vaccines and Pregnancy
---
About Maternal Fetal Medicine
Maternal Fetal Medicine (MFM) specialists are OB/GYN physicians who have completed a multi-year Fellowship in the specialty of high risk pregnancy. For pregnant women with chronic health problems, MFM specialists work to keep the woman as healthy as possible while her body changes and her baby grows. MFM specialists also care for women who face unexpected problems that develop during pregnancy, such as early labor, bleeding or high blood pressure. In some cases, it's the baby who is having a complication. If we find birth defects or growth problems, we can start surveillance and treatment before birth and provide monitoring.
Meet Dr. Pedron
Dr. Pedron is a fellow of the American Congress of Obstetricians and Gynecologists and a member of the Society for Maternal-Fetal Medicine. He is board certified by the American Board of Obstetrics and Gynecology (ABOG) in MFM and Obstetrics and Gynecology.
He earned his medical degree from St. Louis University School of Medicine, served his Obstetrics residency in Phoenix, his MFM subspecialty training at the University of Wisconsin, and just recently finished his MBA at the University of Chicago. While completing his MBA, he also worked as an MFM specialist at Valley Perinatal Services in Phoenix.
Dr. Pedron has delivered over 60 instructional seminars in the United States, Haiti and China. He is active in volunteer work, having provided disaster relief and served on multiple medical missions. His interests include family, travel, cooking, auto racing and German Shepherds, among others.
---
Cedar Rapids Gazette Profile: Dr. Stephen Pedron
What is maternal fetal medicine? Dr. Pedron explains on KCRG.
Ask the Expert: What is maternal fetal medicine?
Pregnancy Over 35 = Advanced Maternal Age