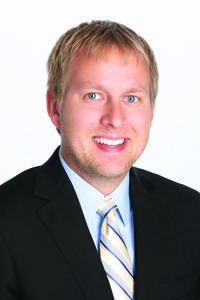 Gender: Female
Languages Spoken:
About Michael Olthoff, MD
Biography
Why did you become a physician/provider? became a physician because I have a passion for the science and practice of medicine and applying to my patients to improve their lives.
As a provider, what is your medical philosophy? My philosophy is to treat the patient in their entirety first, rather than just a disease.

What type of care/clinical interests are you most passionate about? I am particularly interested in infectious diseases. I also have an interest in the Spanish speaking population.

Why did you choose your specialty? I enjoy taking care of patients who are currently hospitalized and seeing the process of them getting better to the point of being able to leave the hospital again.

What qualities best describe the care you provide your patients?Holistic, thoughtful, compassionate

Being a healthcare provider, what drives/motivates you each day?Seeing a patient who is at one of the lowest points in their lives get better because of the help that I am able to provide for them.

What is the most important thing patients should know about you and your practice?In every decision that I make, I try to weigh all of the factors, including all risks and benefits, before making that decision.