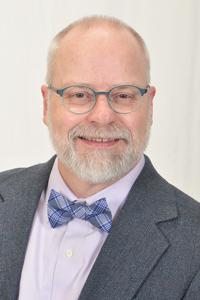 Accepting New Patients
UnityPoint Provider
Gender: Male
Languages Spoken:
Office Hours
Sun: Closed
Mon - Thu: 7:00AM - 7:00PM
Fri: 7:00AM - 5:00PM
Sat: Closed
About Mark Feldkamp, DO
Education
Med School College
Des Moines University

Residency

Northeast Iowa Family Practice Center
Board Certifications
American Academy of Family Physicians
Biography
Why did you become a provider?
I felt that my personality was well suited to primary care and always had a love of science.
As a provider, what is your medical philosophy?
I try to take the time to listen to patients and to care. So often the answer to an issue can be realized by slowing down a bit and then using my knowledge and experience to try to determine what is going on.
What type of care/clinical interests are you most passionate about?
I have increased interest in mental health and primary care.
Why did you choose your specialty?
I grew up in a small town and family doctors were the doctors that I knew – and wanted to be. Also, I felt that my personality was well suited to being a family doctor.
What qualities best describe the care you provide your patients?
I want my interaction with patients to be mutually beneficial. I want to learn about them and help them with their health issues, but I also to get to know them more and learn from them, as well. I have learned so much over the years about life and how to live because of interactions I have had with those I take care of and serve. I enjoy that about the practice of medicine.
Being a health care provider, what drives/motivates you each day?
I try to make a difference – even in small ways. Move the needle for someone towards health and wellness, even just a little bit. Those little bits from friends and family and from many others, including me, make a difference over time.
What is the most important thing patients should know about you and your practice?
I think that balance is important. It is important to work, but it is also important to live and enjoy life. It is important to be well grounded both emotionally and physically, and the two are integral to good health.