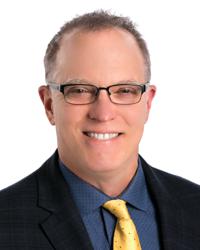 Hospital Affiliations:
Languages Spoken:
About David Krupp, MD
Education
Medical School
Southern Illinois University - Springfield: MD

Undergraduate Education

Illinois State University: BS - Psychology

Residency
Board Certifications
Family Medicine


Board of Certification in Family Medicine
Biography
Podcast Episodes Featuring Dr. David Krupp:
Ep. 215 - New Clinician Spotlight: Dr. David Krupp
Why did you become a physician/provider? I decided to become a physician after receiving my undergraduate degree. My father-in-law introduced me to the field. it was clear I could integrate my psych degree with a love of the sciences to help people. I deeply care of others' well-being and put my soul into improving the lives of others.
As a provider, what is your medical philosophy? I believe it is important for those we care for to feel heard and trust we are in this together. The concept of "we" -- together -- can improve health, mind, body and soul.
What type of care/clinical interests are you most passionate about? I am most passionate about attending to the mind and soul while caring for patients' concerns and medical conditions. I care for patients' emotional well-being.
Why did you choose your specialty? I enjoy the breadth of knowledge and integration of the psyche into caring for those we serve. Family medicine is the only discipline that is comprehensive, providing care from "cradle to grave," with emphasis on overall well-being.
What qualities best describe the care you provide your patients? I deliver personalized, compassionate care. It is important that everyone feels understood while we strive for the best patient outcome, for every patient, every time.
Being a healthcare provider, what drives/motivates you each day? Knowing I can make a difference in patients' lives.
What is the most important thing patients should know about you and your practice? I care about patients and want to work as a team to achieve their goals in maintaining and/or improving their health and well-being.
Personal interests: I most enjoy spending time with my wife, three boys and our chocolate lab. I also enjoy traveling with immersive adventurous experiences, as well as spending time outside, kayaking, hiking, rock climbing and biking.
Acute Injuries
Emotional Well-Being