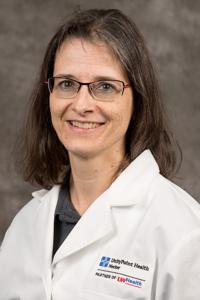 Accepting New Patients
UnityPoint Provider
Gender: Female
Languages Spoken:
Office Hours
Sun: Closed
Mon: 7:00AM - 5:30PM
Tue - Wed: 7:00AM - 6:30PM
Thu - Fri: 7:00AM - 5:30PM
Sat: Closed
About Anne Abraham, PT
Education
Madison, WI
University of Wisconsin - Madison: Bachelor of Science - Physical Therapy
Madison College: Associates Degree - Graphic Design
Board Certifications
Treatment of Soft Tissue Conditions


ASTYM Certified
Biography
Medical Interests:
Anne is skilled in Outpatient Orthopedics, Spine, Elbow, and Shoulder Rehab.
Personal Interests:
Anne is an active member in Al Anon. She has an interest in and passion for Graphic Design and Illustration. Although no longer practicing, She is a major fan of the Japanese martial art of Aikido. She earned her Black Belt in Aikido in 2010.